Yorkshire Day is celebrated on 1st August and we're recognising our great Yorkshire heritage and some of the fantastic Yorkshire-based brands we've created stunning signage for.
Did you know that our heritage dates all the way back to 1888? Widd Signs was originally formed in Bradford by one of the first signage writers, Arthur Widd.
The Williams family took over the business in 1998 and is run by second-generation MD Gary Williams today.
We've remained true to our Yorkshire roots and in 2005 we moved to Leeds where our headquarters remain though we're proud to have expanded, creating a second base in the North West in 2020.
And it's not just our own Yorkshire heritage we're proud of; we've also created some striking signage for some great Yorkshire brands. This includes:
Marks and Spencer
Dating back to Arthur Widd's time in business, Marks and Spencer began in 1884 with its first base in Leeds' Kirkgate Market.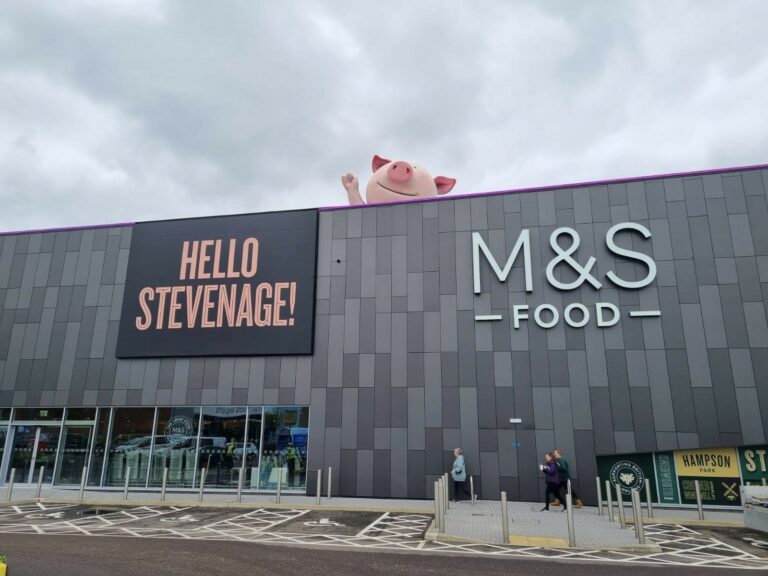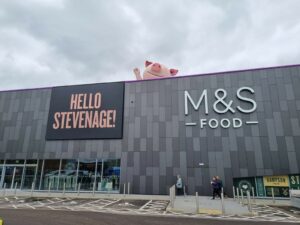 To this day, we proudly provide signage for Marks and Spencer's stores, from Leeds to Stevenage, Woking, Aintree, Cheltenham, Beckenham and more. We create internal and external signage for all parts of Marks and Spencer's stores from its health and safety signage to wayfinding signs, branding signage and more.
Check out a special feature on M&S in the July edition of Building Design and Construction magazine with our signage work on pages 52 and 53: https://bdcmagazine.com. 
Astonish Cleaning
The pinnacle of cleaning, the Great British manufacturer of cleaning products, Astonish, has supplied household cleaning products to some of the UK's biggest retailers for more than 40 years.
We've worked with Astonish for over 20 years, providing the signage for the Yorkshire-based company's three moves; from its Pudsey site, its eye-catching location off the M606 to its new home, a purpose-built state-of-the-art manufacturing site and head office at Gain Lane Enterprise Zone, Bradford.
The iconic 'A' in Astonish's logo represents the brand as 'the pinnacle of cleaning' and we've supported the company and its brand partners, Leeds-based branding agency, Born Ugly, to bring the brand to life through striking signage.
Since the millennium, we've worked with Astonish to create more than 30 signs. This includes Astonish's managing director Howard Moss's favourite sign; an elevated, built-up 'A' sign which features in the new reception.
The new Astonish reception also boasts a number of artwork panels which we have printed to showcase the journey of the company from original founder Alan creating the business in 1973 to its present-day achievements. The arrangement of the timeline frames means there is plenty of room for further printed signs to be added to the collection as the company continues to thrive over the next 40 years.
And not only have we created brand new signage, we've supported the company's commitment to the environment to clean up, remove and re-install the iconic 10-metre-long signage from its M606 home to its new facility as part of our signage maintenance package.
We've loved working with Astonish and Howard Moss, managing director of Astonish comments:
"Widd Signs are very good at what they do and I like how we can push the boundaries with them. I've always believed in investing well and know that you get what you pay for. I wanted our signage to be the bee's knees so knew I needed a top-notch company to deliver that.
Read the full article on our signage work with Astonish at https://www.widdsigns.co.uk/an-astonishing-signage-partnership/.
Allerton Damp Proofing
Allerton Damp Proofing is the premier company for damp proofing in Yorkshire so naturally, we had to showcase the work they do and the signage we've supplied to their Sherburn-in-Elmet-based HQ on this Yorkshire Day!
Wesley Blackburn, director of the 39-year-old business was recommended to Widd Signs by his graphic design team. Allerton Damp Proofing has kept us busy creating external back-lit building signage plus lots of top-notch wall vinyl in the new office including a welcome area, breakout area, trade counter frontage, notice boards displaying the company values and a business timeline in the boardroom.
Wesley says:
"The best thing about Widd Signs is how responsive they've been. They've reacted really quickly and have done a great job. Our back-lit external signage is now visible from the main road and you can't miss it when it's lit up!"
"For the internal signage, we wanted artwork which conveys the importance of what we do to staff and creates a welcoming environment, so it surpasses the 'normal' workplace and Widd Signs has definitely helped us to achieve that."
To discuss signage for your business, whether you're in Yorkshire or further afield, contact us at https://www.widdsigns.co.uk/contact/.