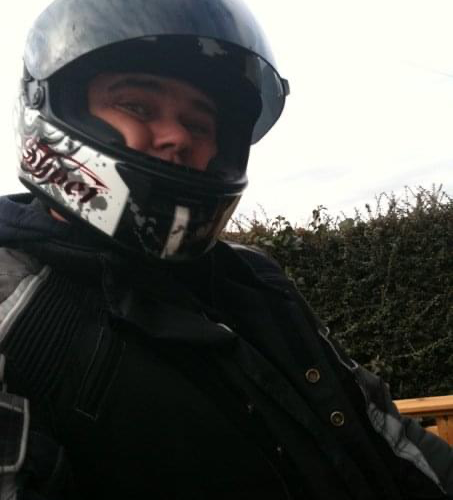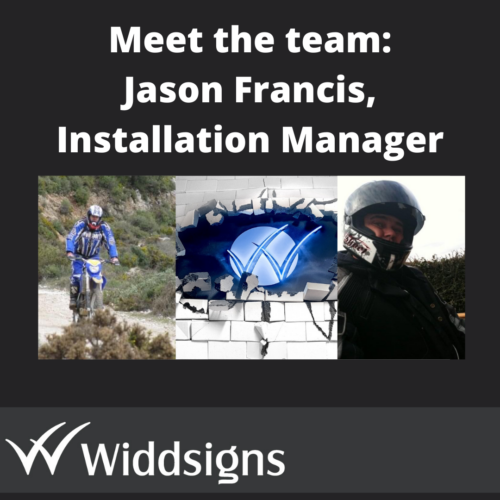 Jason Francis leads our team of installation engineers at Widd Signs in his role as installation manager. Here he tells us how European and UK-wide travel means there is never a dull day at Widd, how he encourages others to consider joining his team as installation engineer and how out of work his passions are collecting tropical fish and motorcycling:
Your name:  Jason Francis
Your current role: Installation Manager
How long have you worked in this role at Widd? 2 ½ years
In a sentence or two, what does your role involve/what are your main responsibilities?
I schedule and oversee all signage installation works which can see me travel across the UK and Europe. I also look after our growing team of installers (and we need more!)
What do you enjoy most about your role?
Every day is different, I enjoy the challenges, when things go to plan it's boring, I love a challenge!
What do you enjoy most about working for Widd Signs?
The team spirit we have here is amazing – everyone pulls together to work towards the common goal.
What do you enjoy most about working in Yorkshire/St. Helens?
I live in Nottingham, but I am in Leeds quite a lot and also travel around which gives me a chance to catch up and deal with phone calls on the go.
What do you like to do away from work?
Motorcycling is my key hobby. Every year I go to the 'Ride to the wall' charity event in Staffordshire for the National Memorial Arboretum which supports veterans. I also keep tropical fish.
If you weren't working in this industry, what career/profession would you have liked to have gone into?
I always wanted to be a fire fighter when I was at school. I did it on a retained basis for a short time many years ago but my role at Widd is better suited to my family circumstances.
Anything else you'd like to add about working for Widd?
There is lots of support from the top to the bottom that works in everyone's favour.
I've worked for a lot of design companies, being here now is where I want to be for the rest of my working life, some of my engineers tell me the same thing and also see this as their forever job.
Jason is looking forward to welcoming applications from skilled installers to join us.
If you'd like to join Jason and the Widd installation team, head over to our careers page to view more about our sign fitter / installation engineer vacancies [hyperlink to https://widdsigns.co.uk/careers]