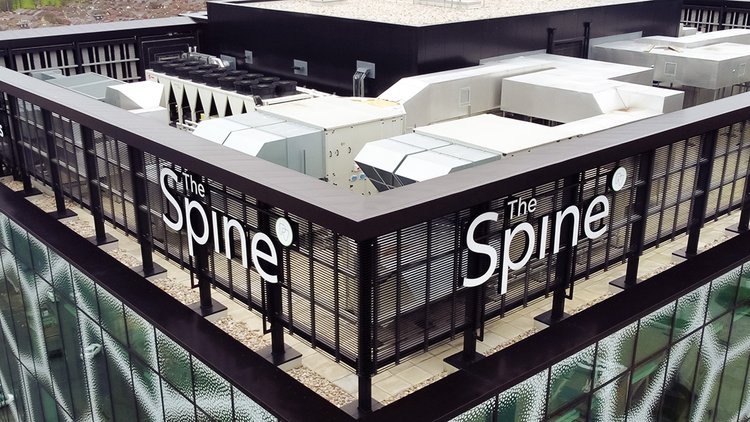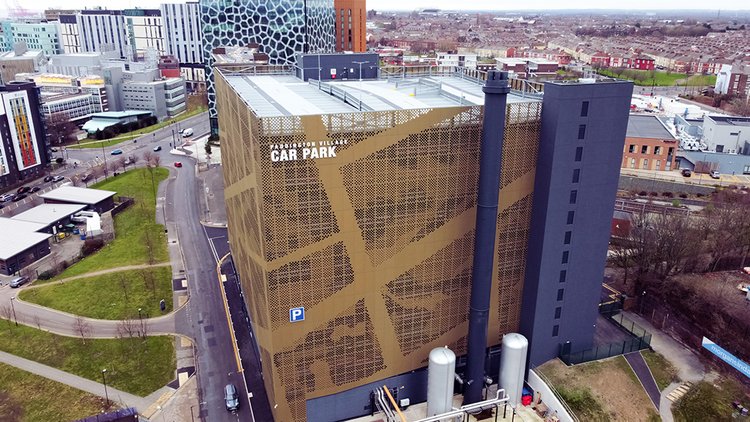 We're pleased to announce that we've completed a combined six-figure project to design, manufacture and install eye-catching branding and signage at the £1bn flagship Paddington Village development in Liverpool's Knowledge Quarter.
The project saw our team create and install a mix of exterior and interior signage and branding at a number of developments within the Village, on behalf of leading UK main contractors Morgan Sindall Construction.
These included The Spine, the recently completed £55m headquarters of the Royal College of Physicians, which now features cutting-edge dual circuit LED illuminated signage, measuring almost six metres in length mounted above roof-top level on two of the building's four elevations.
We also worked on the city's latest flagship hotel, the 16-storey, 221-bedroomed Novotel Liverpool at Paddington Village, delivering internal signage and wayfinding solutions throughout the building.
In addition, we developed and installed high-level external illuminated branded signage, as well as internal traffic management and safety signage, at the scheme's 14-storey, 1,256-space car park.
Commenting on the project, Peter Harris, head of sales at Widd Signs, said:
"As a locally based company, we're delighted to have had the opportunity to support the creation of such an exciting and significant development in the city.
"Its scale meant that it was one of the biggest projects we've undertaken over the last 12 months, providing us with the perfect opportunity to demonstrate the full breadth of our in-house capabilities."