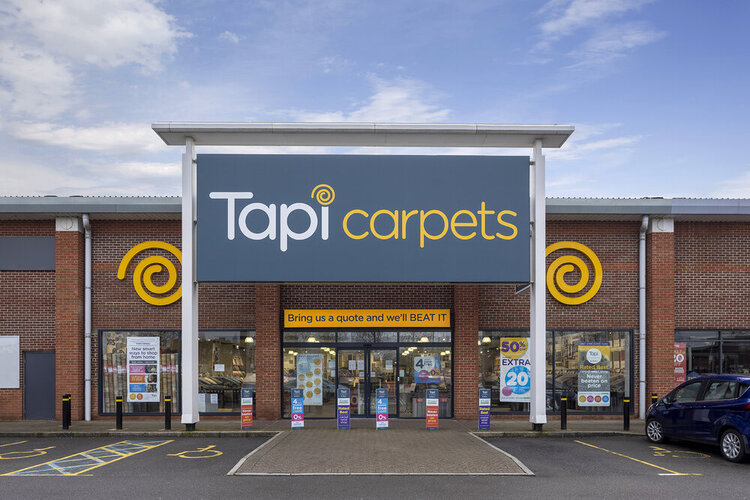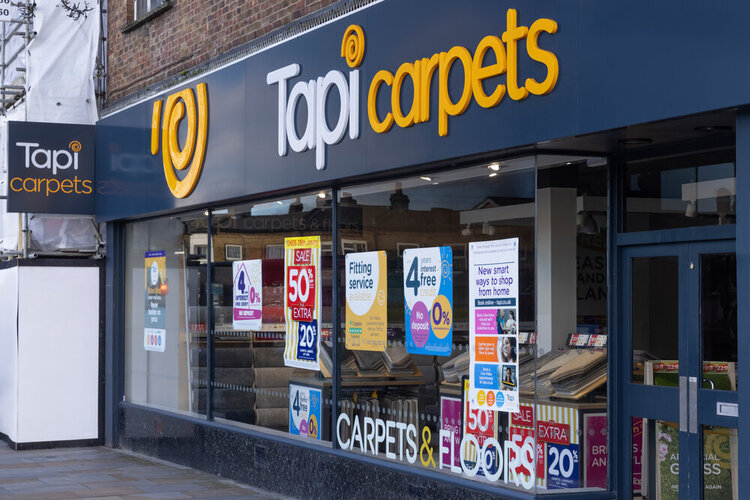 We've been awarded a sizeable contract by fast-growing retailer Tapi Carpets & Floors to create and install signage within any new store openings over the course of 2021.
Our team of traditional and digital signage specialists, based in both Leeds and St Helens, will design, manufacture and install an array of lettering and logo signage in all new Tapi stores, as well as new concessions in Homebase stores throughout the year.
It marks the latest chapter in a five-year partnership that has seen us create and install branded signage in the majority of the retailer's 145 stores across the UK.
The new stores come as Tapi Carpets continues to buck the retail lull, with the carpet and flooring specialist recording a 30 per cent year-on-year increase in sales in the second half of 2020, with revenues for the year expected to be in excess of £100 million.
Commenting on the latest contract win, Peter Harris, national sales manager for Widd Signs, said: "We've enjoyed a fantastic working relationship with Tapi Carpets & Floors over the last five years and we're excited to once again have the opportunity to show off the full range of our capabilities, from designing and manufacturing the signage through to installation and maintenance."
Martin Harris, Managing Director at Tapi Carpets & Floors, said: "Widd Signs is a proven partner who has delivered time and time again to the highest level. The quality and craftsmanship of their work is second to none and we're delighted to be working with them once again as we expand our store footprint allowing our customers more access to our showrooms across the UK."
Established in 1888, Widd Signs provides signage consultancy, design, and production to a range of high-profile businesses operating in the retail, construction and sports and leisure sectors. Its clients include retail giants Marks & Spencer, Primark and Schuh, and culture and leisure hubs such as the National Science and Media Museum and Burnley F.C.
Interested in discussing your project? Contact us. For media enquiries, contact Ellie or Matt at MacComms at info@maccoms.net.